TANNERY INVENTORY
Please call us at 681-355-0225 for tannery discounted pricing & freight quotes.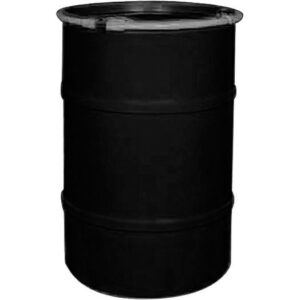 Tanning Agents
Lutan FN
The industry standard for fur dressing
Pale colored leather / stretchy skins / excellent hair-set
Non-sulfate
LTC Syntan
Liquid phenolic syntan
White leather / minimal shrinkage
Aluminum Sulfate
Tanning and pickling agent
Excellent hair-set
Brush-On Tan
Non-greasy, brush-on tanning agent
Heavy-Duty Brush-On Tan
Non-greasy brush on tanning agent for back skins and flat hides
Pickling Agents
LiquaSafe Acid
1/2 fl. oz. per gallon
Easy to obtain & hold low pH
Safe and biodegradable
Citric Acid (OUT OF STOCK UNTIL FURTHER NOTICE)
3 oz. per gallon
Gentle with degreasing effect
Excellent on bear and all other skins
Degreaser and Rehydrator
Degreaser
Water-soluble
Heavy duty interfibrillar grease stripper
Rehydrator
Rehydrator / detergent soap agent
1/4 - 1/2 fl. oz. per gallon
Oils and Fatliquor
Swabbing Oil (compatible with any tan - Synthetic, Lutan FN, Alum)
All-purpose swabbing oil for wet or dry tans...
"OUR MOST POPULAR FINISHING OIL"
HD-Oil (non-water soluble...compatible with any tan - Synthetic, Lutan FN, Alum)
Highly softening kicking grease for dry tans
Excellent for heavy hides including cattle or skin flats, rugs, and furs
Skins break with minimal effort
Fatliquor (compatible with Synthetic, Lutan FN, Aluminum Sulphate)
Fatliquor or light duty swabbing oil for wet tans
Non-greasy...pickle stable
Miscellaneous
Sodium Formate
Masking and buffering agent
Improves tan penetration
Soda Ash
Sodium carbonate / sal soda
pH adjustment, neutralizing, and scouring
Deodorizer
100% odor neutralizer (not just a masking agent)
Use in any solution (rehydrating, pickling, degreasing)
1/2 - 1 fl. oz. / gallon, wildflower scent
Contact us to learn more about our products & processes. We can help you determine which system is best for you.